Rotary Pacific Water for Life Foundation
We have delivered positive impacts to more than 265 rural villages, settlements, and schools in Fiji.

Without piped water to households, the ability to meet basic demands for drinking, cooking, handwashing, bathing and laundry is limited.
We invest in rural water infrastructure that improves water supply to communities and advances their sanitation and hygiene (WASH) standards through awareness, capacity building and sustainable water resources management
When we no longer have to worry about clean water, we can focus on our goals for education, health and the future of our communities.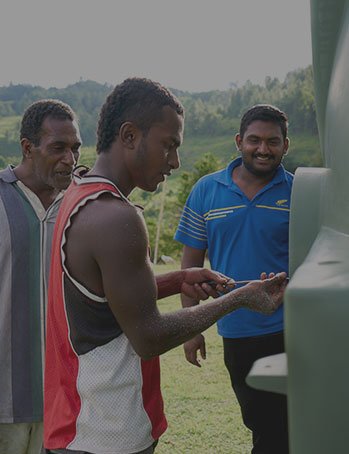 As practitioners, we know too well the limitations of a small organisation tackling a large development issue. The demand for assistance exceeds our capacity and resources to respond to communities in need.
Despite this, our work brings positive change to people living in rural areas. This is accomplished through public health awareness, infrastructure solutions and skills training to empower community water committees and ensure that their rural water supply needs are sustained.
It matters when a rural household receives piped water and the family no longer have to walk a distance.
To provide rural water infrastructure solutions and foster community ownership
To enable rural communities to have better access to safe drinking water and sanitation
To achieve better access to rural water and sanitation wellbeing